Mothers Day Png, Latina Mother's Day art, Mother and daughter clipart, chibi png, mom sublimation design, planner stickers, Mommy and me Png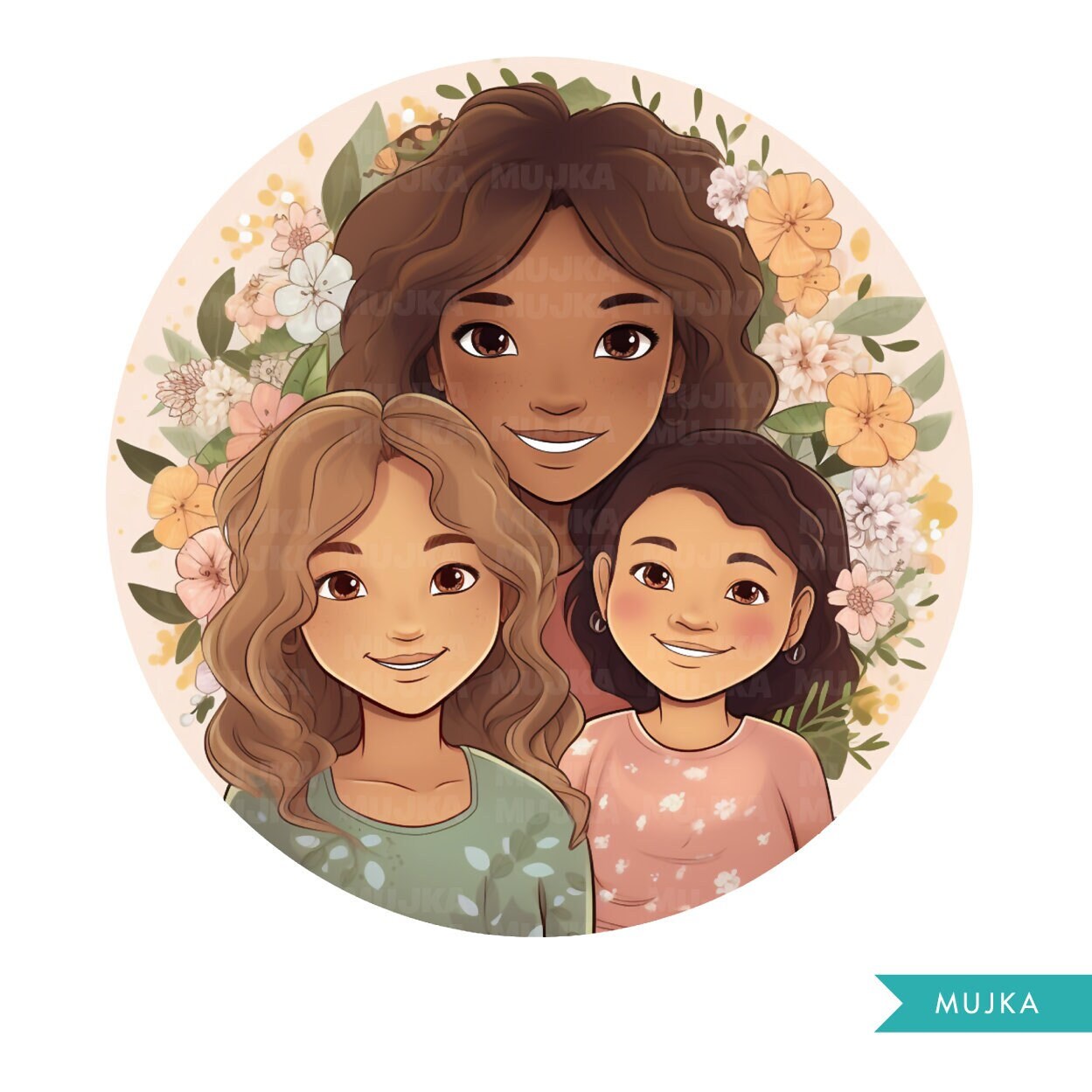 Mothers Day Png, Latina Mother's Day art, Mother and daughter clipart, chibi png, mom sublimation design, planner stickers, Mommy and me Png

Mothers Day Png, Latina Mother's Day art, Mother and daughter clipart, chibi png, mom sublimation design, planner stickers, Mommy and me Png
Cute Mother's Day art comes without a background and watermark free.
Format: 300 DPI transparent PNG files
8 inches tall PNG
LICENSE:
Commercial Use Included up to 500 physical product sales. Cannot be sold digitally as is.
Get your ONE TIME Commercial License here for unlimited sales.


All rights reserved MUJKA CHIC 2023
Mothers Day Png, Latina Mother's Day art, Mother and daughter clipart, chibi png, mom sublimation design, planner stickers, Mommy and me Png
Cute Mother's Day art comes without a background and watermark free.
Format: 300 DPI transparent PNG files
8 inches tall PNG
LICENSE:
Commercial Use Included up to 500 physical product sales. Cannot be sold digitally as is.
Get your ONE TIME Commercial License here for unlimited sales.


All rights reserved MUJKA CHIC 2023
Please find Frequently Asked Questions below.  If you cannot find the answer you are looking for, please contact us.
FAQ
WHAT IS PERSONAL USE?
You can use our graphics to make crafts for family and friends. You can print and use as many as you want.
If you make a profit from our graphics, you have to follow our commercial use terms.
WHAT IS COMMERCIAL USE?
If you use our graphics to offer a service or product, you will need to license our graphics. License is not transferable to any 3rd party.
There are 2 ways to commercially use Mujka graphics.
Purchase A COMMERCIAL LICENSE or

Credit MUJKA wherever you display, sell and advertise your products (ie. Graphics by MUJKA)
This copyright notice should be on all products, packaging, online and offline displays at all times. Tag us on social media @mujkadesign on Instagram and Facebook and get featured. If you are selling locally, please place our credit somewhere on the product small but visible. 

 
1- SMALL BUSINESS COMMERCIAL LICENCE:
1 TIME PURCHASE.
Small businesses can use our graphics up to 1000 sales and not obligated to mention MUJKA as the creator. This license is only 1 time purchase and grants commercial use for all purchased graphics.
1000 sales = Any sales combined using MUJKA graphics.
This license is for Small business only and not for Mass production or Wholesale
2- RETAIL/WHOLESALE COMMERCIAL LICENCE:
If you sold more than 1000 products using any MUJKA graphics, you need to purchase a Retail License to continue profiting from MUJKA per design set. This License is purchased with the specific graphic set that is going to be used for RETAIL, MASS PRODUCTION or WHOLESALE ITEMS. This license does not cover all graphics but the one purchased with 
------
COMMERCIAL LICENSES DO NOT GRANT GRAPHIC ACCESS.
Graphics are sold separately.
WHAT CAN I DO WITH THE GRAPHICS?
PHYSICAL ITEMS: 
Sublimation, heat transfer t-shirt designs, mugs, journal covers, bags, bookmarks, and other printed merchandise.
Personal crafting & scrapbook items.
Party Favors, Cutouts & Props, yard card signs (if renting out please purchase a license)

Printed GREETING CARDS of all kinds.

PRINTED stationery, wrapping paper, journal cover, planner covers

PRINTED SUBLIMATION TRANSFER SHEETS

Paper Crafts & Hand made Cards,

PRINTED wall art

PRINTED commercial scrapbook sets

Jewelry, bottle caps, pins, necklace, earrings, wood carvings

Printed Teacher Resources, Chore Charts, Home Schooling elements
Designer Cookies, cakes, and Cookie Cutters

Bows, ribbons, buttons

Planner supplies like PRINTED stickers, tags and backgrounds 
and many more... Please contact us if you have any questions.
DIGITAL ITEMS : 
can be only offered for PERSONAL USE sales. 
Digital Party Invitations, party favors such as fully designed chip bags, party invitations, bottle wrappers, party backdrops, custom party bags, boxes..etc where graphics are blended and flattened with enough of your creative design added and not editable. Designs must be cut to size and fully designed. PERSONAL USE sales only. (Can use 3rd party template editing websites such as Corjil)
Customized Branding such as Facebook Cover and Profile Image, Shop Logo and Banner, Header and other branding elements for an individual or business as long as graphics are not offered standalone. (LICENSE PURCHASE REQUIRED for branding, such as Logo Design using MUJKA
Social Media Posts as long as design is watermarked and not fully exposed.
DIGITAL EDUCATIONAL materials:  TEACHERS can make digital educational materials to sell for customer's or teacher's personal use, cannot sell to other teachers to resell again. License required for each business or individual to be able to commercially sell digital educational items using MUJKA..
Digitized Embroidery files with known digitized formats only. No sharing PNG, JPEG, SVG, EPS, AI, DFX and any other design format other than embroidery files.
WHICH PRODUCTS ARE NOT ALLOWED: 
* PHYSICAL or DIGITAL DOLL TOYS of any kind.
* 3D printed dolls, rag dolls, Crochet dolls, Vinly Dolls, Die cut dolls,  Any doll or Toy Models based on MUJKA characters.
* DIGITAL PATTERNS, CROCHET PATTERNS, PDF PATTERNS
* ANY KIND OF DIGITAL SUBLIMATION FILES
* DIGITAL WALL ART, POSTER, generic GREETING CARDS 
* DIGITAL EDITABLE TEMPLATES
* DIGITAL PAPERS 
* DIGITAL STICKERS
*FABRIC FOR SALE. ( Sublimated small batches are Ok for custom products) No fabric creations or selling the fabric allowed.
 ----------------------------------
CUTTING PNG GRAPHICS WITH CRICUT OR SILHOUETTE CAMEO?
You can cut around PNG images using PRINT AND CUT option on Cricut and Design Space like a die-cut and use for party favors, toppers, centerpieces, sublimation or heat transfer techniques to print it on a surface. We recommend printable Vinyl or Heat Transfer papers. 
.
PNG graphics are not color layered and not suitable for layered Vinyl applications.
CAN I RESELL OR SHARE THE GRAPHICS I PURCHASED?
Sharing or reselling our graphics are not allowed. You can make products outlined above and welcome to sell them under our small business license. 
.
WHAT IS THE FORMAT OF THE DIGITAL FILES?
Clipart files are 300 DPI PNG format on a transparent background. All Graphics individually saved around 6-7 inches tall. Preview images show what included in the set and designs do not come like a scene or with background (unless specified). Always read product descriptions before purchasing.
Digital Stamp files are 300 DPI PNG on a transparent background and JPEG format  All Graphics separately saved around 6-7 inches tall.
HOW WILL I RECEIVE THE DIGITAL FILES?
After your payment. You will be directed to your account page, there you can download the file you purchased for that specific order, also digital files are sent automatically to your email address, make sure to check your SPAM/JUNK folder and mark our email as SAFE. Digital files are sent as a compressed ZIP folder. You need to decompress/unzip the folder to get purchased files. After download, double click to view the folder, drag and drop the contents outside of the zip folder. 
***You cannot print or edit files while they are in a zip folder. Make sure to UNZIP /EXTRACT  the graphics out and use.
***Some mobile devices may not open ZIP files unless you have IZIP App installed. Recommend opening files with a computer or getting free IZIP app from app store.
ACCESSING  DOWNLOAD LINKS LATER?
You will receive an email containing download links. We recommend downloading your purchase right away.
You can save your download link emails and access later. 
You will receive 2 emails, one confirming your order and one email containing download links. This email usually ends up in SPAM/JUNK folder so, make sure to mark our email delivery@shopify.com
You can download from your link as many times as you want, if you lose your download link email, please contact us with your order number to get your download link sent to your email again.
You cannot resell or share our graphics as they are.

You cannot convert any of our graphics to VECTOR formats such as SVG, EPS, DFX, PDF, AI and resell either standalone or combined with other design elements.
You cannot crop and swap characters, hair styles and create new characters and sell either the character or making products with it. Mujka Characters are copyrighted.

You cannot sell more than 1000 products without a retail and wholesale license even with credit.